I LOVE long lunches spent lounging outside in the fresh air on a warm sunny day. Add to that a beautiful table setting set under a big beautiful old tree in the garden, and you've got the perfect setting to relax and enjoy amazing food and great company.
In today's feature gathering, I teamed up with my friend Lily from The Details Co (an Event Management and Styling company based here in Melbourne), invited a few girls around and spent the afternoon enjoying a late lunch under one of my favourite trees in the backyard.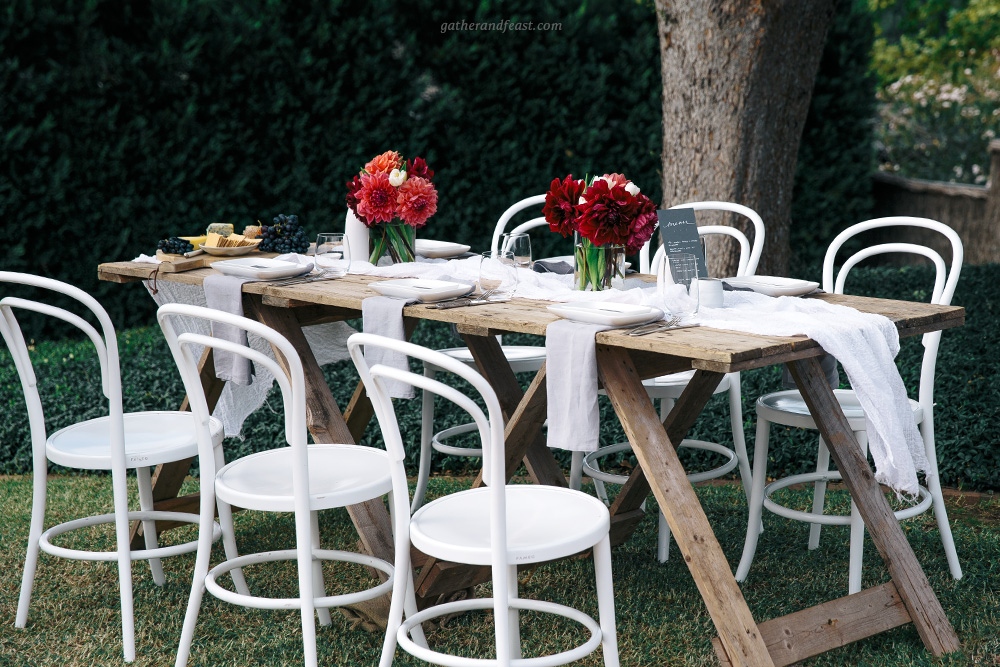 For the styling of the table, we used a natural colour palette as our base… natural wood (a recycled wooden pallet table), whites (bentwood chairs and a muslin cloth), greys (napkins and cutlery), with a little pop of colour (stunning autumnal toned dahlias with white tulips). I also used the textures and tones from the serving plates and bowls to add some subtle interest and detail to the overall table setting.
To serve the food I used my NEW favourite Marble Basics range, my well-loved grey Mud ceramic selection along with a few little Bridget Bohdem delights (cutest little jug ever!). The place cards and menus were sketched by Lily (I wish my handwriting was as good as hers!).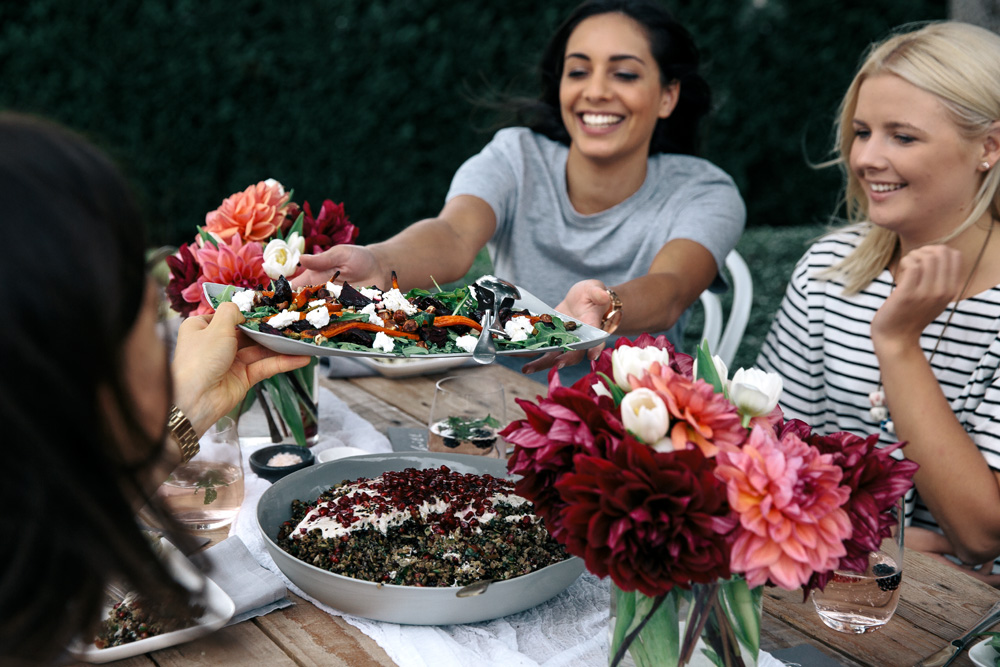 For the menu we enjoyed a lush cheese board with fresh figs and honeycomb, then a selection of salads and bruschetta (all vegetarian dishes). To finish off we had a beautiful citrus and olive oil cake with pink grapefruit and rose glaze, a vanilla baked stone fruit galette and green tea with a selection of dark chocolate and dehydrated oranges. YUM!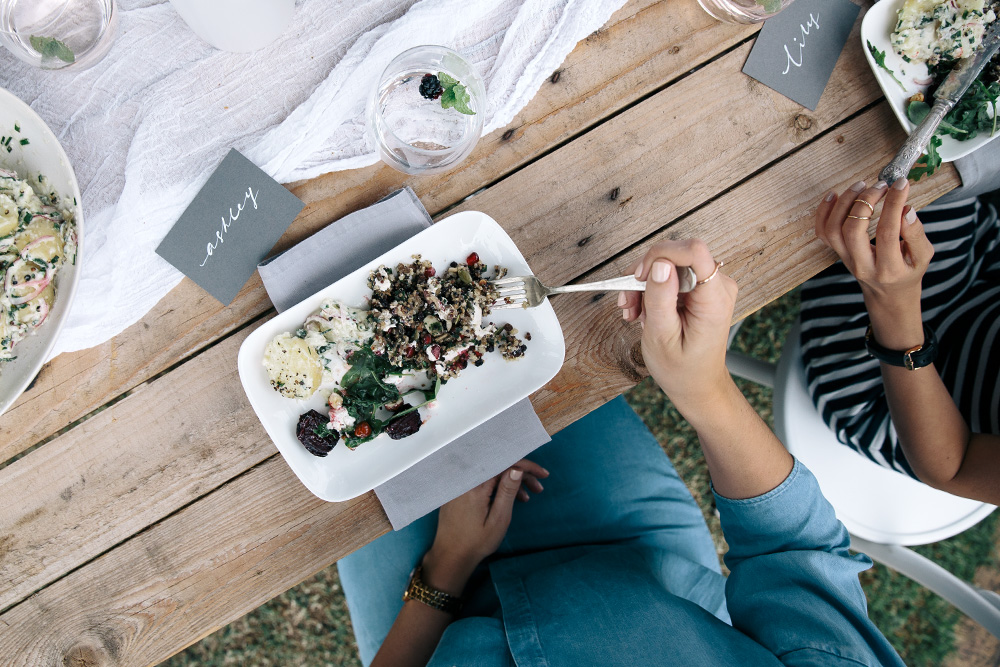 MENU
Cheeseboard with fresh figs and honeycomb
Bruschetta with fresh ricotta, figs, honey and thyme
Bruschetta with fresh tomatoes, basil and olive oil
Quinoa, seed and pomegranate salad
Potato with red onion and chives
 
Citrus and olive oil spelt cake with pink grapefruit and rose glaze
Vanilla and stone fruit galette with vanilla bean mascarpone
Dark chocolate and dehydrated oranges


STYLING
Recycled wooden pallet table
White bentwood chairs
Muslin cloth
Grey linen napkins
Vintage silver cutlery
Rectangular shaped plates
Dahlias in autumnal tones and white tulips
Two-cylinder vases
Grey card and white pens (and someone with great handwriting)
Serving platters and boards (I used a selection of marble, Mud Australia ceramics and wood)
I'm hoping to upload all of these recipes on the site over the next few months for you to enjoy!