Heading to California soon? Here's a curated list of the places and sights Mike and I loved on a recent trip through the Napa Valley, Sonoma, San Francisco, Santa Barbara and Los Angeles.
We had an amazing time travelling down through this palm-fringed western state, enjoying the stunning scenery, beautiful food and diverse community. Special thanks to Visit California and partners for looking after us so well!
This is by no means a definitive list as we were limited by the short number of days we had in each place. If you have a question or know of a place I should add for next time, please let me know in the comments below.

SAN FRANCISCO
EAT
Tatine Manufactory + Tartine Bakery & Cafe
A MUST try (obviously) is their amazing sourdough, and pretty much anything on their menu.
Twenty Five Lusk
We were spoilt with the most delicious caviar, served on sourdough buckwheat blinis made with a 100-year-old sourdough starter!!
Bi-Rite Market + Bi-Rite Creamery
Purchase delicious fresh produce and snacks at market and try the salted caramel ice-cream at the creamer.
Mr Holmes Bakehouse 
If they have the churro cinnamon croissant with custard, get it!!
Cala 
The sweet potato with bone marrow salsa negra is a must try!
Taco's Cala
Delicious taco's in a back alleyway.
Leo's Oyster Bar
For drinks, fresh oysters and 'insta worthy' decor.
Flour & Water
For delicious Italian food.
Atelier Crenn + Petit Crenn
We didn't make it to Atelier or Petit Crenn on this short visit but they are top of my list for next time. 
In Situ - MOMA
In Situ assemble a mix of dishes from chefs and restaurants around the world. Beautiful.
Mister Jui's
For delicious 'California' Chinese food.
Fiorella
The neighborhood pizza place.
Gracias Madre
Delicious vegan Mexican. Try the butternut squash quesadilla!
West of Peco's 
Try the breakfast tacos!
Seed & Salt
For quick, easy and delicious vegan food.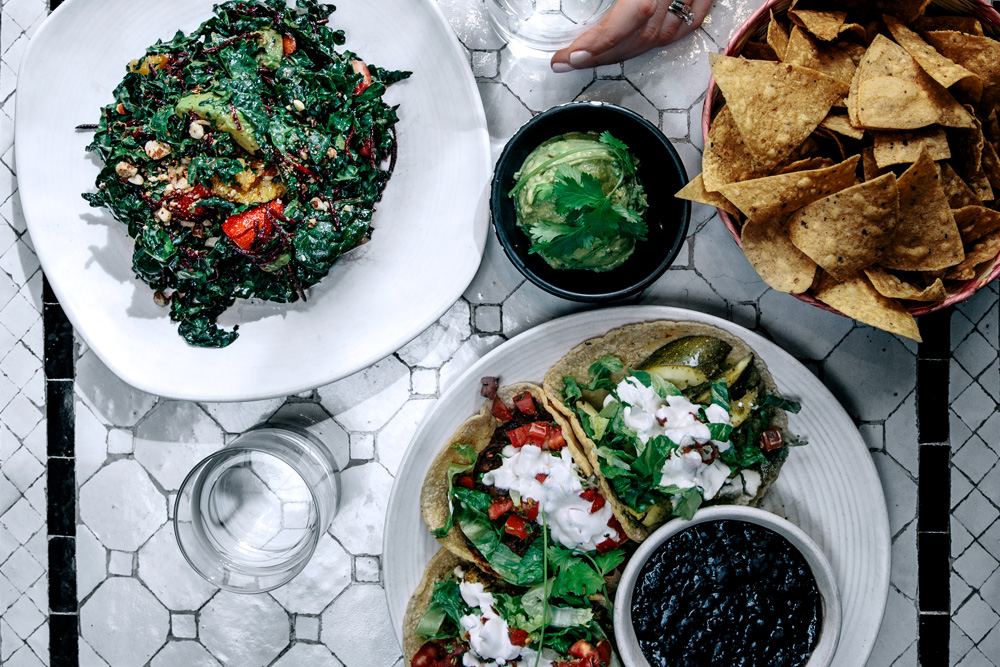 COFFEE
Sightglass Coffee 
Great coffee, and try the vegan chocolate cake!
Bluebottle Coffee
Great almond milk iced lattes.
SEE / DO / SHOP
Avital Food Tours
Mike and I went on the Mission District Food Tour
Twin Peaks Lookout 
Travel up at sunrise. The views over San Fran in the morning light is stunning!
STAY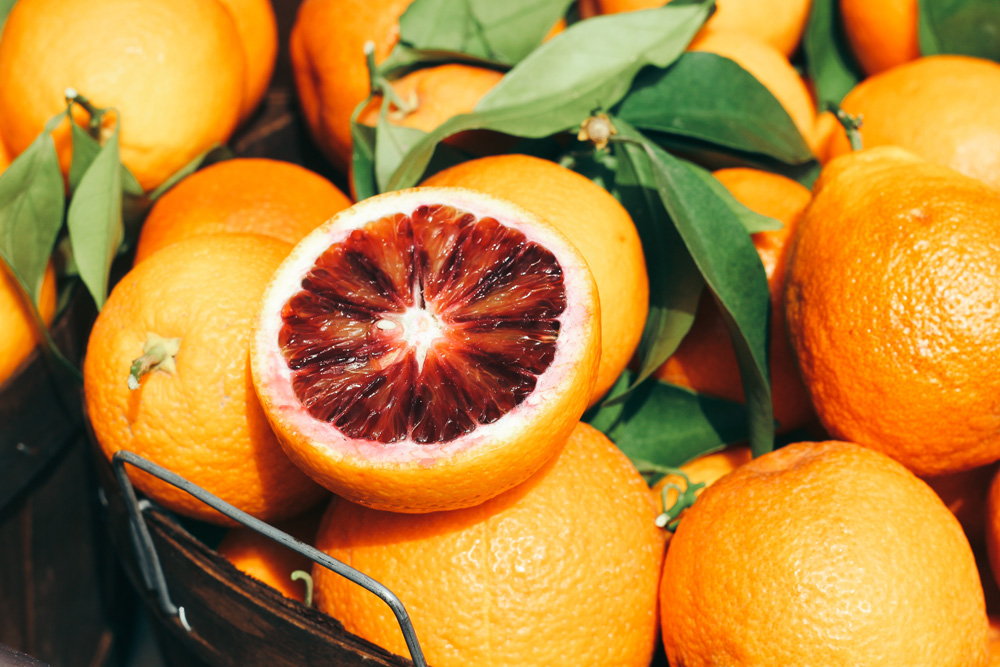 NAPA VALLEY
EAT
Evangeline 
Delicious french food with a creole soul. 
Harvest Table
Try the roasted carrots with savoury granola!! 
Archetype
A delicious brunch or lunch spot in St Helena.
Basalt Napa
We didn't make it to Basalt Napa on this short visit but it's on the top of my list for next time. 
Two Birds One Stone
We didn't make it to Two Birds One Stone but it's another on the top of my list for next time. 
DRINK
Round Pond Estate
Round Pond is a family-owned and operated estate designed around our vineyards, gardens, and orchards.
Durant & Booth
A range of the best wine tasting experiences in the Napa Valley.
SEE / DO / SHOP
Round Pond Estate
A stunning estate with beautiful vineyards, the most immaculate veggie garden, and olive groves.
Oakville Grocery
Oakville Grocery focuses on stocking products from small local businesses. There are so many beautiful and delicious goodies here!
STAY
Mount View Hotel & Spa Calistoga
Stunning scenery in Calistoga!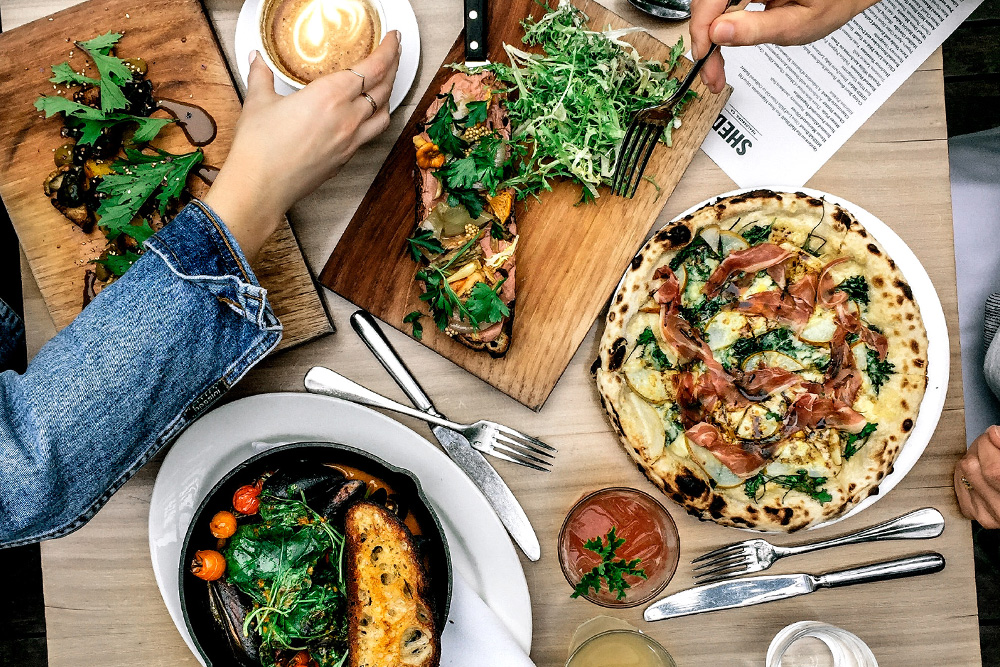 SONOMA
EAT & DRINK
The Shed - Healdsburg
You must try the chicken liver paté on toast with wild mushrooms, mustard seeds, and herbs! Also delicious is the heirloom beet salad, as is pretty much everything on their menu. They also have a fermentation bar! One of the only of its kind in the country. Choose from house-made kombucha and kefir water, or try one of their famous shrubs. They also offer local wine, beer, hard cider, honey mead, and natural sodas.
Sweet Scoops Ice-Cream 
Made using local ingredients.
Noble Folk Ice-Cream & Pie Bar
Moustache Baked Goods
Try the homemade Oreo cookie!
Glen Ellen Star Wood Fired Pizza
Delicious wood fired pizza to eat in or take away.
SEE / DO / SHOP
The Shed - Healdsburg
Food store, Larder, and Homewares - I could have spent hours here. A dream spot for lovers of food and homewares! We brought home quite a few goodies from here.
Explore Healdsburg
A beautiful town, with so many more cafes and restaurants we would have loved to explore.
There is also an Oakville Grocery in Healdsburg.
Explore Sonoma Town Square
STAY
The Farmhouse Inn
The Farmhouse Inn is divine! If you have the opportunity to stay and dine here, you must! The stay is complete with fire pits for making s'mores and a 'bath bar' to choose your bath products for the evening.
Gaige House - A Four Sisters Inn 
We stayed in the 'Garden Zen' suite and it was so beautiful! It was a cold night so we had the fire on and ordered in a wood fired pizza from Glen Ellen Star. Perfect! Gaige House also hold evening cheese and wine tastings for their guests.
SANTA BARBARA & SANTA YNEZ
EAT & DRINK
Angel Oak 
For drinks and the most delicious seafood platter.
The Lark
You must try the baby gem lettuce salad and the fresh oysters with watermelon granita and shiso. SO good!
S.Y. Kitchen
S.Y. Kitchen owners Kathie and Mike Gordon hosted and catered a private lunch for us at their home estate, cooked for us by Chef Luca Crestanelli, with artisanal cocktails by resident mixologist Alberto Battaglini. It was probably one of the best lunches I have ever had!! If you are visiting Santa Ynez, a visit to their restaurant is a must. Try the yellow beet salad, the octopus salad, the prosciutto di parma with melon, mint, and vanilla, and the fresh mushroom pappardelle! For dessert, we enjoyed the most delicious tiramisu and brownies with fresh blackberries and plums.
Brander
The 'prettiest pink' winery with beautiful wines to match.
Bridlewood 
Owned by a fellow Aussie, a beautiful winery with even more beautiful wines.
Tyler
A small urban winery with great wine.
STAY
Bacara Resort & Spa - Santa Barbara
Seriously divine. If you are in Santa Barbara, Bacara is a must stay.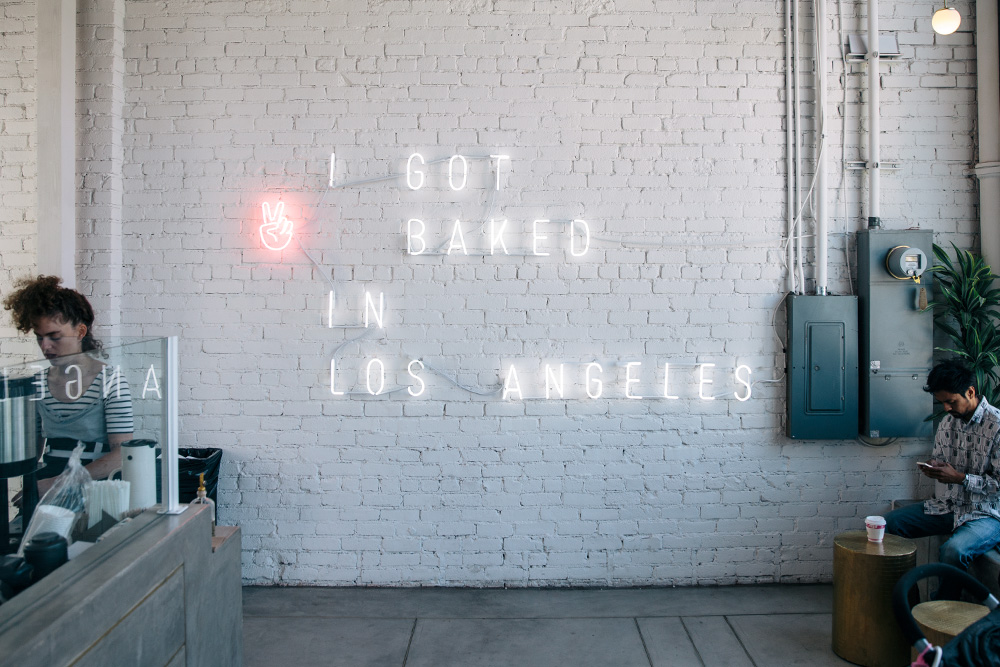 LOS ANGELES
EAT
Maude
One of the most beautiful meals. We were dining during 'zucchini month'. My favourite courses were the 'snow leopard melon with ash' and the 'lamb with za'atar, labneh ad honeycomb'.
Gwen
If you are in LA, Gwen is a must visit! There is also a butcher's shop at the front of the restaurant. They also serve delicious coffee made with beans from 'St Ali' in Melbourne! 
E.P. & L.P.
Asian Eating House. If you are from Australia, particularly Melbourne, it's like Chin Chin.
Gracias Madre WeHo
A plant based Mexican restaurant in West Hollywood. The kale and strawberry salad is delicious!
Boxwood Restaurant at London Hotel
Gjusta
Bakery, deli and cafe with delicious food.
Gjelina
Delicious food, on Abbot Kinney Blvd. Delicious take away baked goods too. 
Sweet Rose Creamery
Locally made organic ice-cream using fresh produce from the Santa Monica Farmers Market.
Mr Holmes Bakehouse
A must visit for the most delicious pastries. Think… churro croissant with custard filling, strawberry and jalapeno croissant, donuts with chocolate and salt and pepper filling and brown butter pear!!
The Polo Lounge for breakfast at the Beverly Hills Hotel
Get the seasonal fruit with chocolate avocado pound cake or egg white frittata. 
The Cabana Cafe at the Beverly Hills Hotel
Try the Ahi Tuna Bowl (pictured in the photo slideshow).
Sqirl
Try one of the rice bowls, green goddess salad, buckwheat pancakes or the 'famous' ricotta brioche toast with house made ricotta and seasonal jam.
Grand Central Market - Downtown LA
So many food options! The tacos at La Tostaderia are amazing!
Wood Spoon
Delicious Brazilian food in downtown LA.
Cento 
Pop up pasta bar in downtown LA. Delicious!
Peddlers Creamery
Ice-cream churned using bicycles. Delicious flavours, all organic and locally made. 

A few others that we didn't have time to visit on this trip:

The Tasting Kitchen
Rose Cafe
Plant Food & Wine
Pizzeria Mozza - Nancy Silverton's Restaurant
Commissary at the Line Hotel
DRINK
The Assembly Coffee
GREAT iced almond milk lattes.

Blue Bottle Coffee
STAY
The Beverly Hills Hotel
I loved my stay here. This beautiful pink and green hotel is more than just its fun wallpaper and pretty pink cafe's and restaurants, it's the people who work at the hotel who make it such a joy. Cliche, but true.
The London West Hollywood
A beautiful rooftop and restaurant with amazing views!
InterContinental Los Angeles - Century City
We had a beautiful stay at the Intercontinental Los Angeles, situated next to Fox Studios.
SEE / DO / SHOP
Santa Barbara Farmers Market
Beautiful fresh produce and the friendliest stall holders and producers.
SoulCycle
We popped in for an early morning soul cycle session.
Explore Venice and Abbot Kinney Blvd
Le Labo
My favourite fragrance store, located on Abbot Kinney Blvd. 
Avital Food Tours 
I highly recommend the downtown LA food tour.
Explore Grand Central Market LA
Explore Downtown LA & Arts District
The Avital downtown LA food tour is a great way to start exploring downtown LA if you haven't been before.