This week's new recipe is a 'Lumberjack Cake'. It's essentially an apple, date, and caramelised coconut loaf, and it's DELICIOUS!
Growing up my mum loved to bake a version of this cake. Traditionally it's made with lots of butter and sugar but after many tests, I found I loved the version with maple syrup and olive oil the most. It's lighter and it really allows the flavour of the apples, dates, and coconut to shine through. It also makes it a slightly 'healthier' version - a bit of a bonus!
This loaf is dairy and refined sugar-free and can be made gluten-free by using a gluten-free baking blend flour.
Enjoy the recipe. You'll definitely want to keep making it again and again.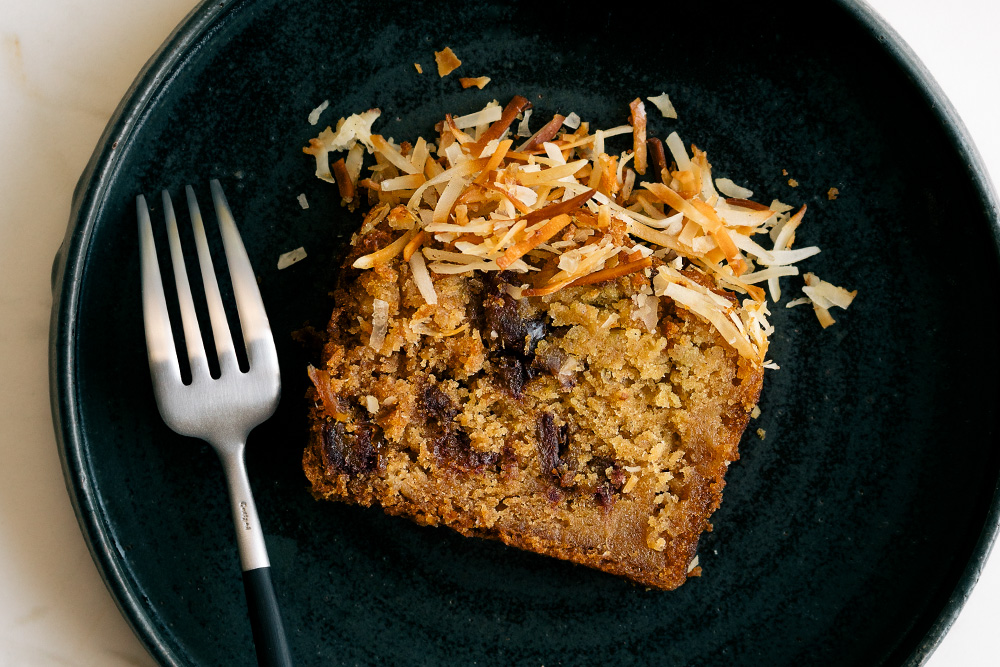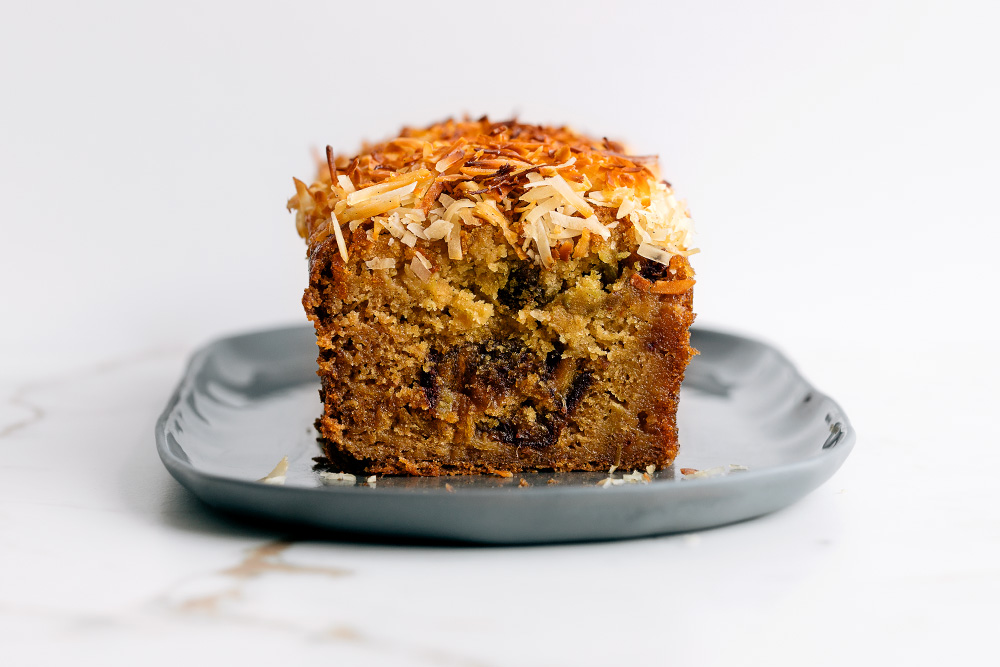 Ingredients

DF, RSF, GF option

75 minutes (60 minutes cooking time + 15 minutes hands-on time)

8-12
Cake
2 large apples (roughly 350g), coarsely grated
1 1/4 cups (220g) pitted dates, finely chopped (roughly 10 large Medjool dates if using fresh Medjool)
1 tsp (6g) bi-carb soda
1/2 cup (120ml) boiling water
3/4 cup (150g) extra virgin olive oil
1/2 cup (150g) pure maple syrup
1 tbs (10g) vanilla bean paste or extract
1 egg
1 3/4 (235g) cups spelt flour or plain all-purpose flour (you could also use a gluten-free baking blend for a gluten-free option)
Small pinch salt

Topping
2 tbs (20g) extra virgin olive oil
1/3 cup (95g) pure maple syrup
1/2 cup (120g/125ml) milk of your choice (I've used oat)
1 cup (80g) shredded coconut
1 tbs (10g) vanilla bean paste or extract
Small pinch salt
Method
Preheat your oven to 180°C/350°F (fan forced oven).
Line a 31cm long loaf tin with greaseproof paper.
Combine the grated apples, chopped dates, bi-carb soda, and boiling water in a bowl then allow to sit for 10 minutes.
Whisk together the olive oil, maple syrup, the egg, and vanilla.
Fold in the apple and date mixture.
Now fold in the flour and salt.
Pour the mixture into the prepared loaf tin.
Bake for 40 minutes at 180°C/350°F (fan forced oven).
 
While the cake is baking let's make the topping. 
Add the topping ingredients together in a small saucepan and simmer for 2-3 minutes.
 
Once the cake has baked for 40 minutes remove it from the oven.
Add the warm topping to the top of the cake and spread it out evenly.
Now bake the cake with the topping for a further 20 minutes.
After 20 minutes remove the cake from the oven and allow it to rest in the tin for 10 minutes before turning out and serving.

Stores well in the fridge for up to 5 days. Freezes well.