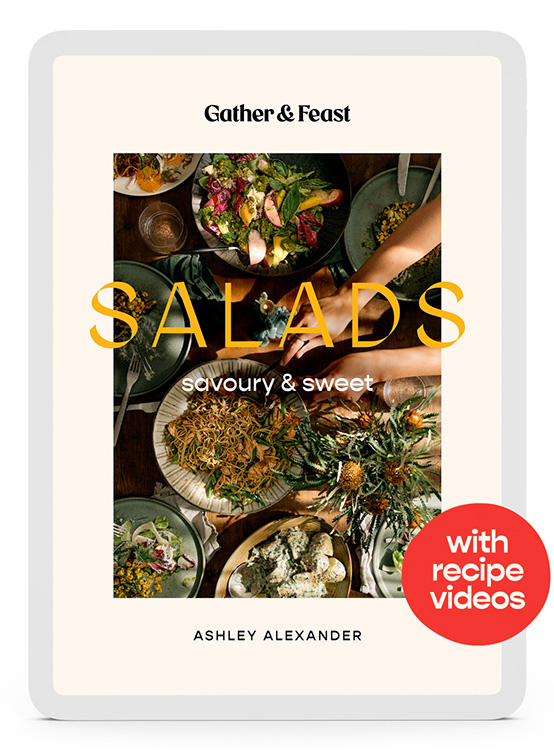 Elevate your salad game with these flavour-packed recipes to cook for yourself and others.

Made easy with
step-by-step videos

to guide you through each step and help aid in the food styling process.

Fresh, healthy, simple recipes
every night of the week!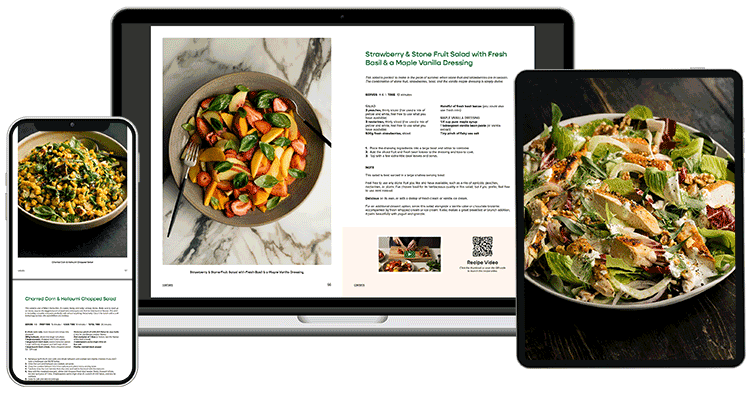 → 21 savoury and sweet SALAD recipes.
FEATURING: 'Charred Corn & Halloumi Chopped Salad'.
'Butter Lettuce, Avocado & Sesame Salad with Creamy Ginger Green Dressing'.
'Chicken & Roasted Walnut Salad with Creamy Tarragon Dressing'.
'Apple, Date & Roasted Almond Salad with Vanilla Lime Dressing'. Plus many more!
→ Step-by-step VIDEOS for each recipe, launched by tapping the thumbnail or scanning the QR code.
→ Download and save on any device.
→ Print-friendly recipe pages also included.
'SALADS' Recipe eBook
I'm more than excited for you to try this vibrant new collection of flavoursome SALADS that are a staple in our home.
Whether you're looking to add some variety to your lunch routine, searching for a healthy and fresh dinner option, or you've been asked to "bring a salad", you've come to the right place.
Inside you'll discover a wide variety of thoughtful salads designed for the home that can be elevated for gatherings BIG and small. Simple enough for every day, but beautiful enough for a meal with friends or family, or that special occasion x.
DOWNLOAD →
$23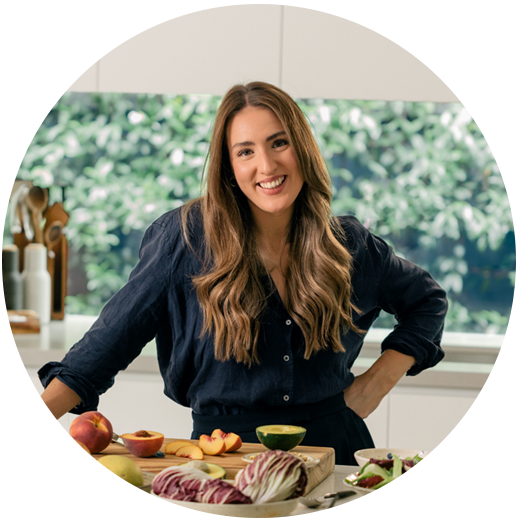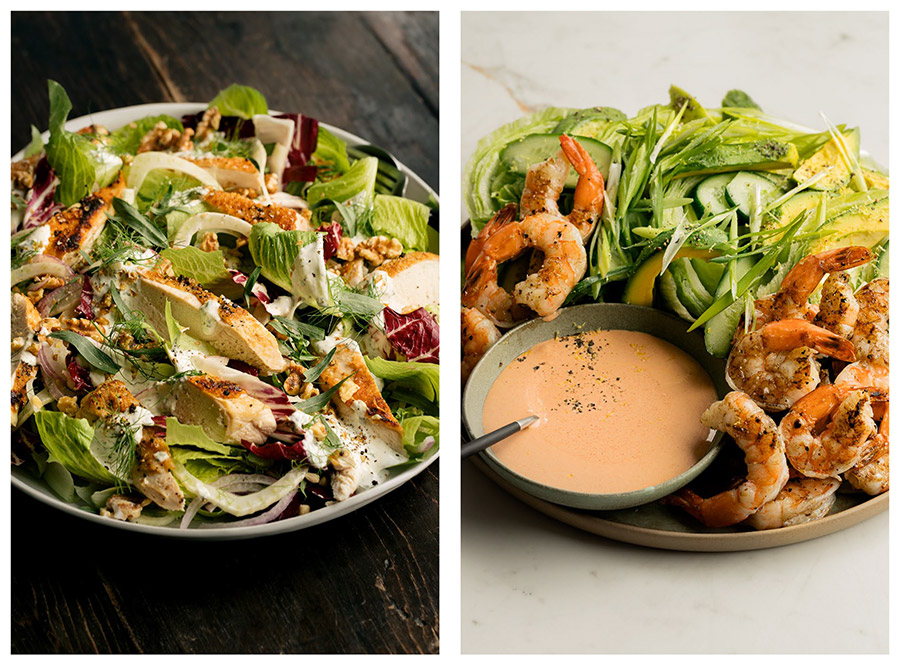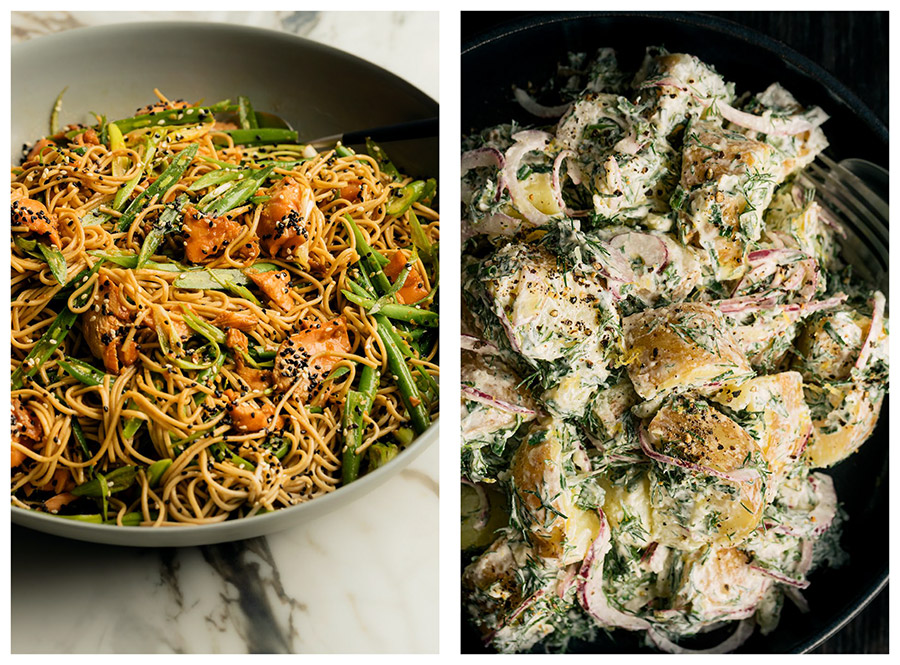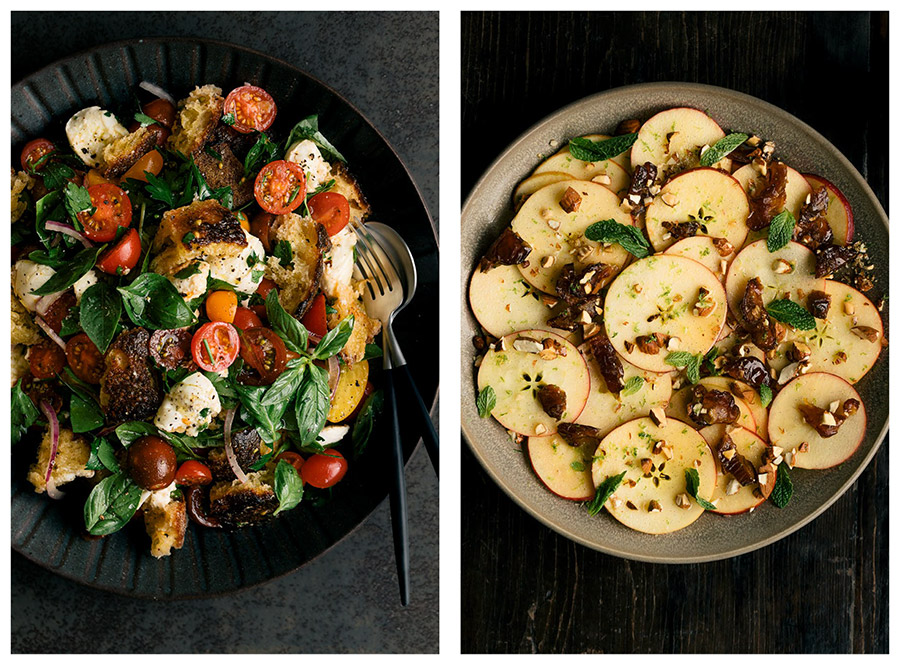 Plus many more...