This new garlic butter broccolini recipe is high on flavour and low on fuss. Just a few simple ingredients that come together to make one of the most delicious side dishes.
The key is to cook the broccolini so it's vibrant green yet still quite crunchy and not overcook it.
If you don't have access to broccoli you could use broccoli chopped into large florets. Then simply follow the recipe the same way cooking the broccoli until vibrant green with a bit of crunch.
You can serve this side dish hot immediately after cooking or place into a serving bowl and serve at room temperature. Perfect for BBQs or dinners with a number of elements to prepare.
Hope you enjoy this one! As always, please let me know if you make it @gatherandfeast, and feel free to ask any questions.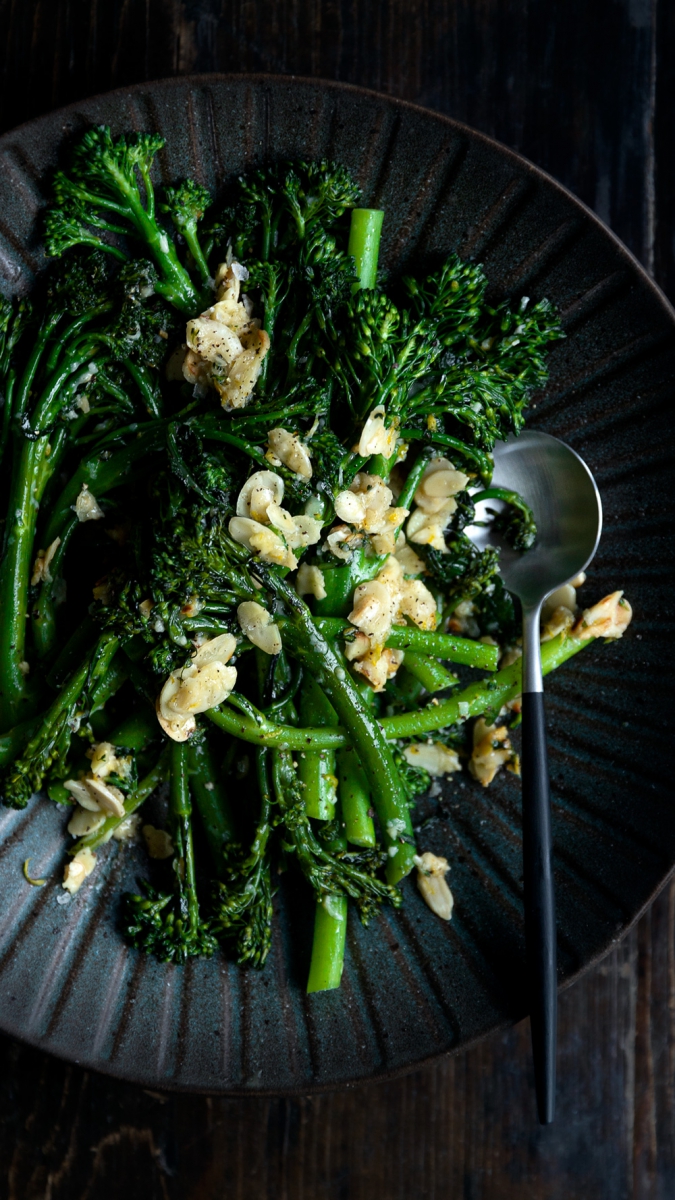 Ingredients

Vegetarian, Vegan, Gluten Free

5 minutes prep time + 10 minutes cooking time

4
2 tablespoons water
2 bunches broccolini, washed and woody ends removed
30g Westgold salted butter (or butter of choice)
2 cloves fresh garlic, finely grated or crushed
Zest of 1 lemon
1/4 cup toasted flaked almonds
Freshly grated parmesan
Salt
Freshly cracked black pepper
Method
Place a large frypan onto medium to high heat.
Add the water and broccolini, cover with a lid, and allow to steam for a few minutes and until the broccolini is vibrant green.
Remove the lid, add the butter and garlic, and sauté on medium heat for a minute or two and until the garlic mellows.
Add a generous pinch of salt then stir to combine.
Remove from the heat and add the lemon zest, a little finely grated fresh parmesan, the flaked almonds, and a little freshly cracked back pepper, then stir to combine.
Taste for salt, and add as needed.
Serve hot immediately from the pan or at room temperature as a salad-type side.