This new smokey warm potato salad recipe was inspired by a recent trip to Lima, Peru where I was lucky enough to experience Lima's amazing food and culture. In this recipe, I thought I would highlight a variety of potatoes and quinoa - a few of my favourite savoury Peruvian ingredients! I've used a mix of nicola and kipfler white potatoes, yellow sweet potatoes, and purple potatoes, but feel free to use a mix of your favourite.
Lima is Peru's culinary 'hotspot', not only for its amazing and fascinating local cuisine, food markets and festivals, but it's also home to some of the World's 50 Best Restaurants, with 'Central' ranked 4th best restaurant in the world.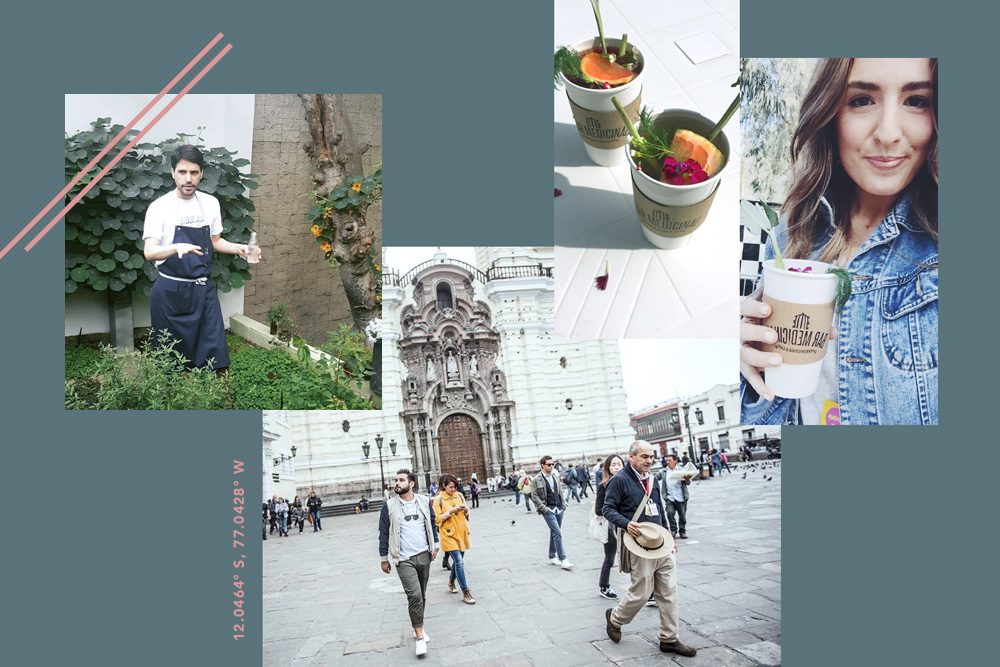 A visit to Central, Virgilio Martínez and his wife Pía León's restaurant, was definitely a highlight of the trip and had been on my restaurant bucket list for some time. It was divine!! The food, the staff, and the ceramics - so beautiful. We were also privileged to spend some time watching Virgilio and his team at work in the kitchen, then after lunch, he took us on a tour of their research area, edible garden, and a sneak peek into his future plans and new ventures in Peru. If you're ever in Lima, Central restaurant is a must visit.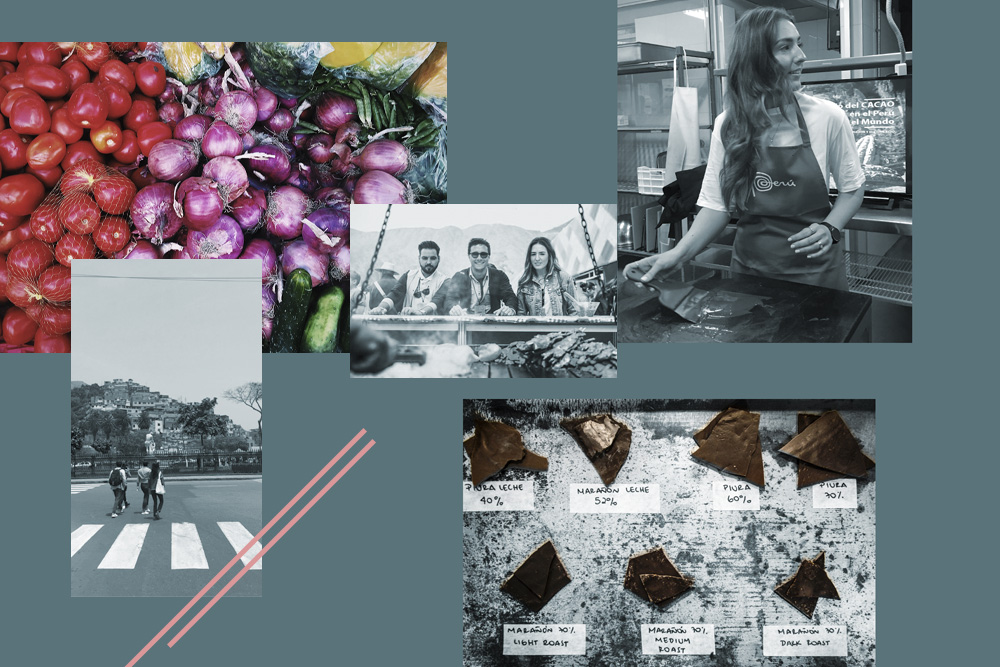 Another highlight was 'Mistura', a huge food festival in Lima which was celebrating its 10 year anniversary. There we explored countless food stalls with classic and authentic Peruvian food - including ceviche, quinoa milk ice-cream, fresh local produce, coffee, and locally made chocolate.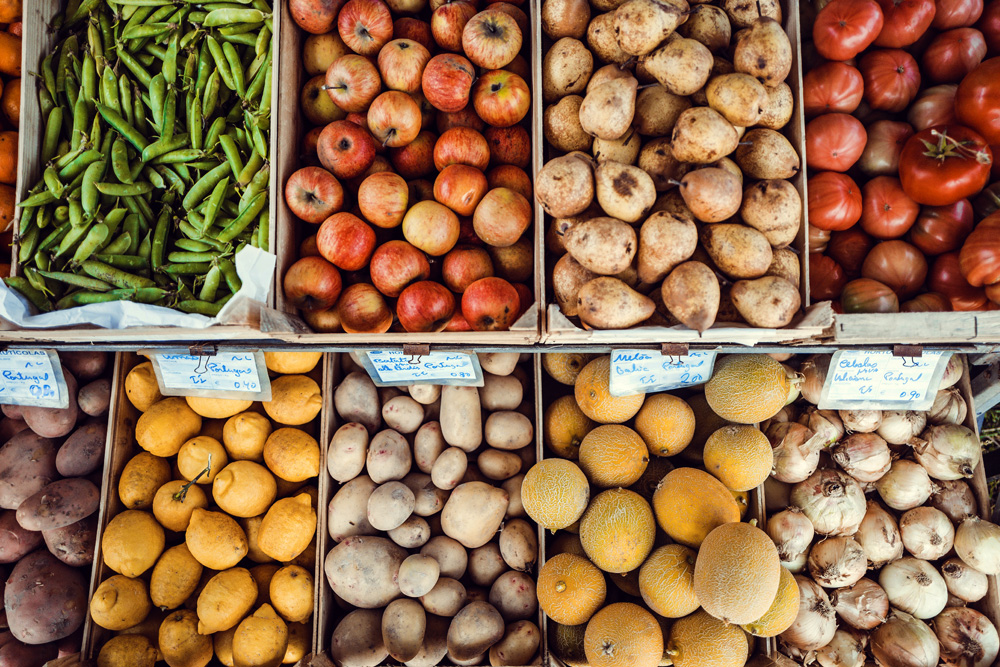 Peru's ecosystem, agriculture and nutrient-rich soil make it the perfect location for growing food. Some of the 'superfoods' we hear a lot of these days are all local to Peru - Quinoa, Maca, Lucuma, Camu Camu, Cacao, as well as our beloved coffee beans and cacao/chocolate. Many of the worlds best coffee beans and cacao beans are grown and produced in Peru and also a vast variety of delicious fruit and vegetables - including my favourite, custard apple (cherimoya). There are over 4200 varieties of potatoes grown in Peru and more than 50 varieties of corn - crazy! At Central restaurant, they can use up to 400 varieties of potatoes a week, from the main feature of a dish, to thickeners, to crackers, to almost anything!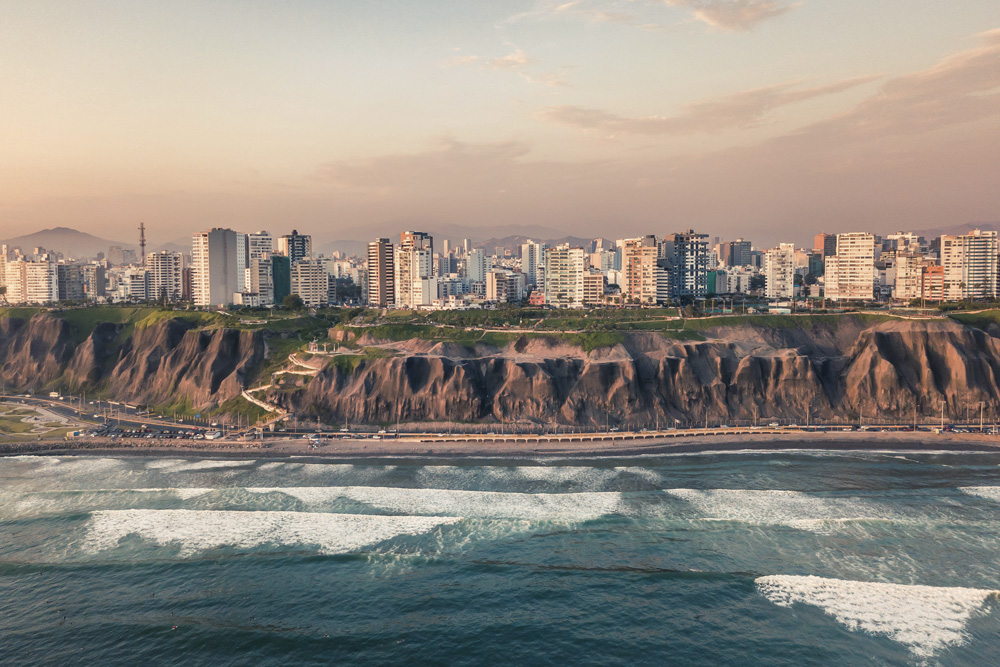 Specialty coffee is another exciting and growing scene in Lima with access to some of the finest beans produced right on their doorstep. The cafe scene is brewing some delicious coffee and single origin brews and their beans can be traced right back to the region and farmer where they were grown.
Thanks to PromPERU for having me, I had an amazing time! If you're planning a visit to Lima here are a few of my favourite spots:
Central
Astrid & Gaston
Maido
El Taller Chocolatier
Neira Cafe Lab
 
Enjoy the recipe!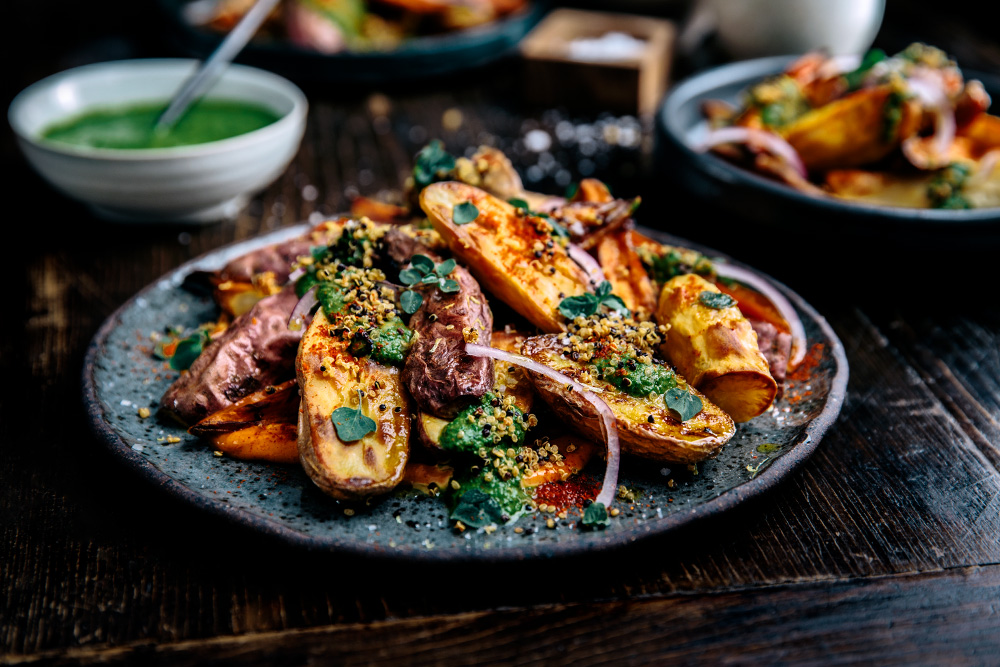 Ingredients

VEG, GF, RSF

2 hours

4-6
Potatoes
2kg of potatoes - I've used a mix of nicola and kipfler white potatoes, yellow sweet potatoes, and purple potatoes, but feel free to use a mix of your favourite.
1½ cups quinoa, cooked and cooled
1 small red onion, finely sliced
Zest of 1 lemon
A small handful of oregano leaves for sprinkling

Green Herb Dressing
1 bunch chives
A handful of fresh oregano leaves
A handful of fresh parsley
Juice of 1 lemon
3 tbs extra virgin olive oil
Pinch sea salt to taste

Smokey Mayo Dressing
½ cup whole egg mayonnaise
1 tbs smokey paprika
½ tsp ground cumin
½ tsp cinnamon
2 tbs water
Pinch sea salt to taste
Method
Potatoes
Cut the potatoes into wedges and arrange onto one or two baking trays then drizzle with a little olive oil.
Bake at 180C/350F for 1 hour and 30 minutes and until cooked through and golden.
Remove from the oven and set aside.
Add the pre-cooked and cooled quinoa to a pan on medium to high heat - leftover quinoa from a day or two before is also perfect for this.
Next, add a little olive oil and sea salt, then lightly stir continuously until the quinoa is crispy, then remove from the heat and set aside.

Green Herb Dressing
Blend the chives, oregano, parsley, olive oil, lemon juice, and sea salt until smooth then set aside. If you don't have a blender simply finely chop all the herbs and mix with the lemon juice, olive oil, and sea salt.

Smokey Mayo Dressing
In a small bowl whisk together the mayonnaise, smokey paprika, cumin, cinnamon, water, and sea salt until smooth then set aside.

To Assemble
Arrange the baked potatoes onto a serving plate and sprinkle over half of the crispy quinoa.
Drizzle with the green herb dressing and the smokey mayo dressing.
Sprinkle over the remaining crispy quinoa.
Top with the red onion slices, fresh oregano leaves, lemon zest, a sprinkle of sea salt, and a drizzle of extra virgin olive oil. Enjoy!