There is nothing like enjoying a warm cup of tea, and a fresh piece of toast with jam, on a cold crisp winter's morning. Making traditional jam can often be a long and temperamental process that usually requires a large amount of refined sugar. My Raspberry and Vanilla Jam on the other hand, is healthy, super easy to make, and tastes amazing (if I do say so myself).
I love eating this fresh and fruity jam on spelt sourdough with coconut butter, yum! I've also recently used it in my Raw Vegan Monte Carlo recipe which I'll be featuring on the site very soon.
Maybe one day I'll create my own traditional jam recipe, but for now, it's quick and easy chia jam for the win!
This jam will keep in the fridge for about two weeks.
Enjoy!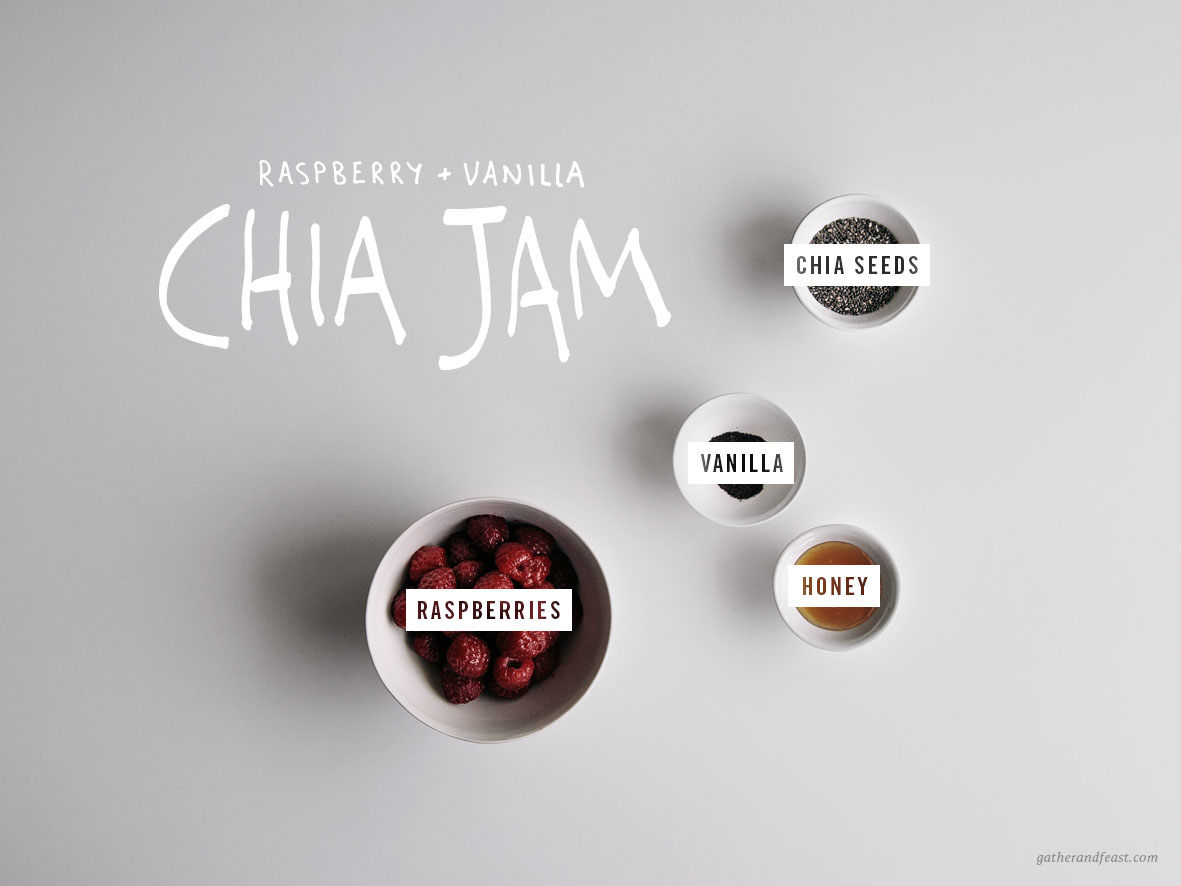 Ingredients

GF, VGN, RSF

5 mins

10
2 cups frozen raspberries, thawed
2 tbs rice malt syrup
3 tbs raw honey or pure organic maple syrup
1 tsp vanilla bean powder
¼ cup chia seeds
Method
Add all the ingredients into a food processor and blend until almost smooth (about 2 minutes).
Pour the jam into a sterilised jar and refrigerate overnight. Yes it is that easy!
Jam is best eaten within 2 weeks. 
Free Resources
Click on the links below to print or save this recipe to your device.

Print friendly recipe PDF

Tablet friendly recipe PDF