This week's new recipe is a deliciously creamy toasted coconut and vanilla cake.
I created this cake for the guys over at Bed Threads as part of their #PutOnASpread series where they take you inside the kitchens – and dining rooms – of some of their favourite home cooks.
This classic cake is fluffy, light, and moist, with hints of vanilla, coconut, and lemon. It tastes amazing and looks super cute too!
The cake is best stored in the fridge and is dairy-free without the frosting.
I hope you love this one. Let me know if you make it @gatherandfeast and feel free to ask me any questions.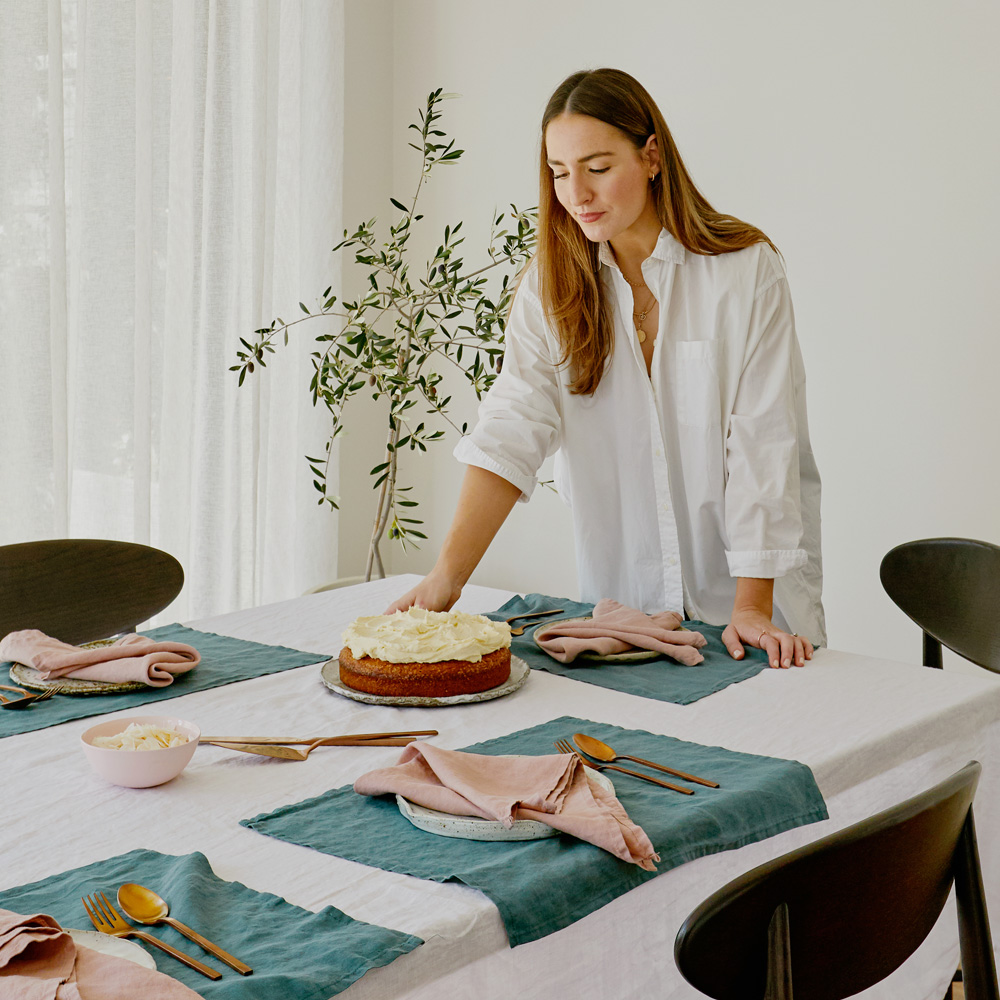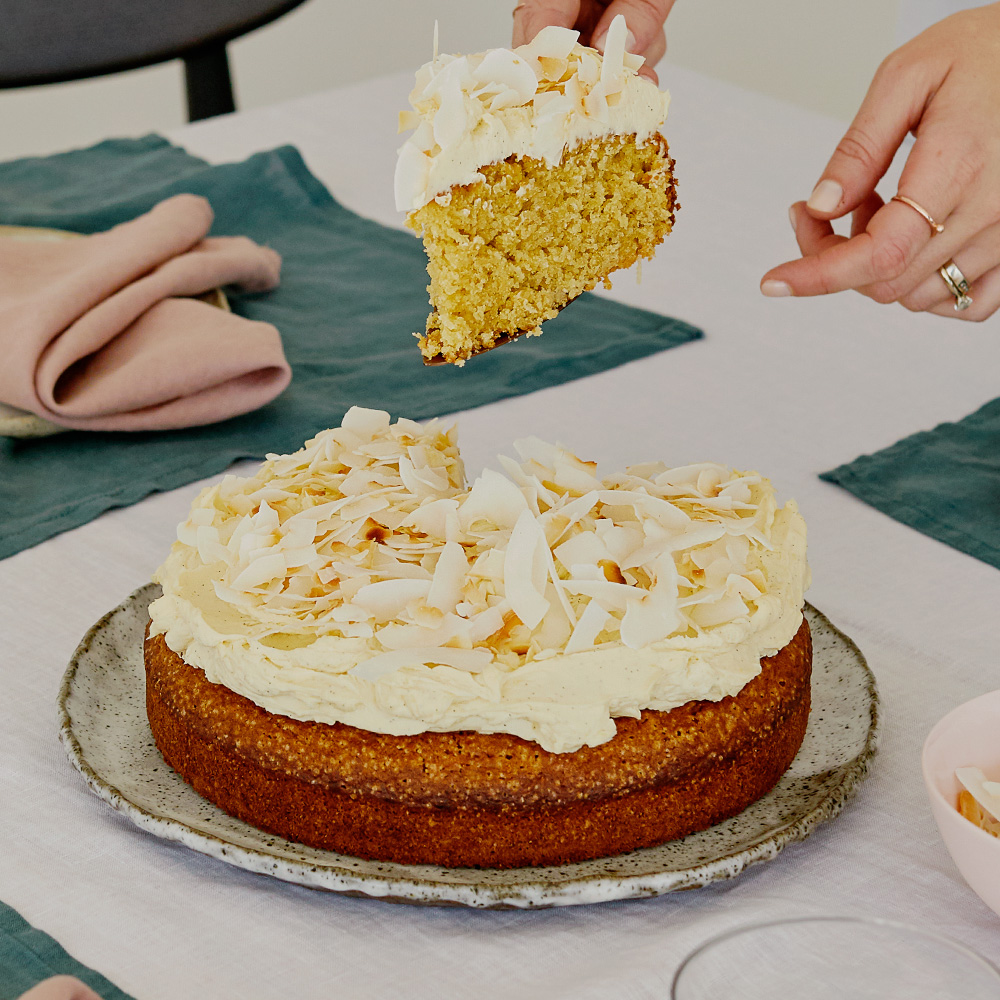 Ingredients

Dairy-free without the frosting

70 minutes + cooling time (20 minutes hands-on time, 50 minutes baking time)

Makes 1 x 23cm round cake
Cake
1 cup (190g/250ml) extra virgin olive oil
1 1⁄2 cups (300g) raw sugar
2 tbs (15g) vanilla bean paste or extract
3 eggs
2 cups (280g) plain flour
1 cup (60g) shredded coconut, toasted
1 tsp baking powder
1⁄2 tsp bi-carb soda
1⁄2 tsp sea salt
1 cup (195g) thick unsweetened coconut yoghurt

Vanilla Cream Cheese Frosting
375g cream cheese
60g icing sugar
2 tbs vanilla extract or vanilla bean paste
Zest of 1 lemon
 
1⁄2 cup coconut flakes, toasted, for sprinkling on top
Method
Cake
Preheat your oven to 180°C/350°F (fan forced).
Grease and line a 23cm (9inch) round springform cake tin.
In a large mixing bowl whisk together the olive oil, sugar, vanilla, and eggs until smooth.
Add the flour, coconut, baking powder, baking soda, sea salt, and yoghurt, and gently fold to combine.
Pour the mixture into the pre-lined tin.
Bake at 180°C/350°F for 50 minutes.
Remove from the oven and allow to cool for 10-15 minutes before removing from the tin and placing onto a serving plate.
You can serve the cake warm dusted with icing sugar OR allow the cake to cool completely and frost with the vanilla cream cheese frosting.
If frosting, dollop the frosting into the middle of the cake and using 'swooshing' motions with the back of a spoon, spread the frosting to the edges of the cake.
Sprinkle with toasted coconut flakes and serve.

Vanilla Cream Cheese Frosting
While the cake is baking let's make the frosting.
Add the cream cheese, vanilla, icing sugar, and lemon zest, to a stand mixer with the paddle attachment (or you can use hand beaters or a spatula in a medium-sized mixing bowl).
Beat the ingredients until super smooth.
Set aside until ready to use.

NOTE: Store the cake in the fridge.