For this week's new recipe I partnered with Royal Doulton to bring you this delicious avocado, orange and fennel salad that's perfect for any occasion.
Royal Doulton recently sent me some of their beautiful 'coastal inspired' Pacific tableware pieces that I've featured throughout this recipe post. If you're loving the tableware pieces you can head on over to their website to explore the full Pacific range.
This salad is super easy to put together, it looks beautiful, and the contrasting textures and flavours work so well.
I hope you love this one. Let me know if you make it @gatherandfeast and feel free to ask me any questions.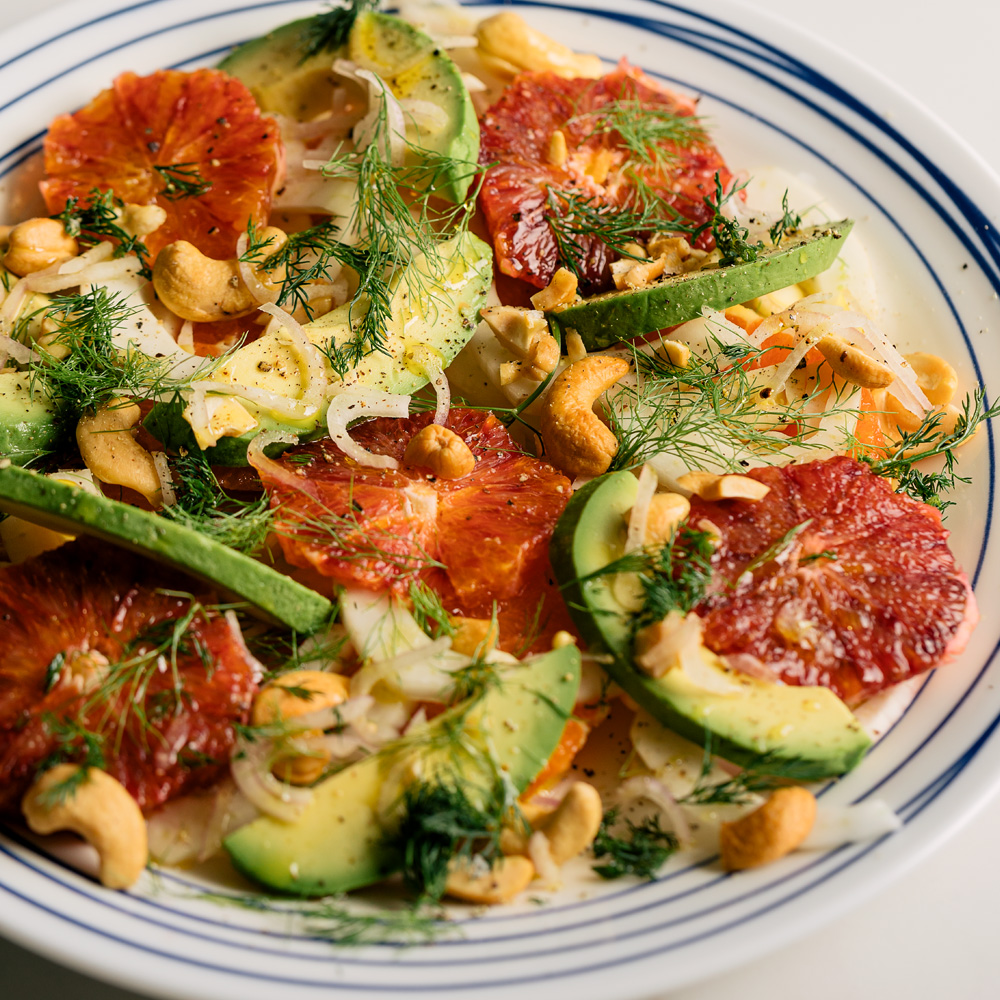 Ingredients

VGN, GF

10 minutes

2-4
1 blood orange
1 orange
1/2 small fennel bulb plus a few of the leafy fronds
1/2 large ripe avocado
1 small shallot
2 tablespoons fresh dill fronds, roughly chopped
1/4 cup roasted salted cashews, half roughly chopped and half kept whole
Extra virgin olive oil
Flakey sea salt
Freshly cracked black pepper
Method
Remove the skin from the orange, slice into rounds, and arrange onto a serving plate.
Thinly slice the fennel and add to the serving plate.
Remove some of the fennel fronds and sprinkle over the oranges and fennel.
Remove the skin from the blood orange, slice into rounds, and add to the serving plate.
Slice the avocado and arrange over the orange and fennel.
Thinly slice the shallot and arrange over the salad.
Add the fresh dill, some more fennel fronds, and the roasted cashews.
Drizzle with extra virgin olive oil, sprinkle with flakey salt and freshly cracked black pepper.