This week's new recipe is a deliciously rich and decadent flourless chocolate cake. It's one of those classic and reliable chocolate cake recipes you always turn to and have on hand.
You can serve this cake warm 'pudding like', or my favourite, cold from the fridge the following day.
For a super delicious and 'Nutella like' flavour try swapping out the almond meal for hazelnut meal. If you have access I would definitely give it a go.
Hope you love this one, and please let me know if you have any questions.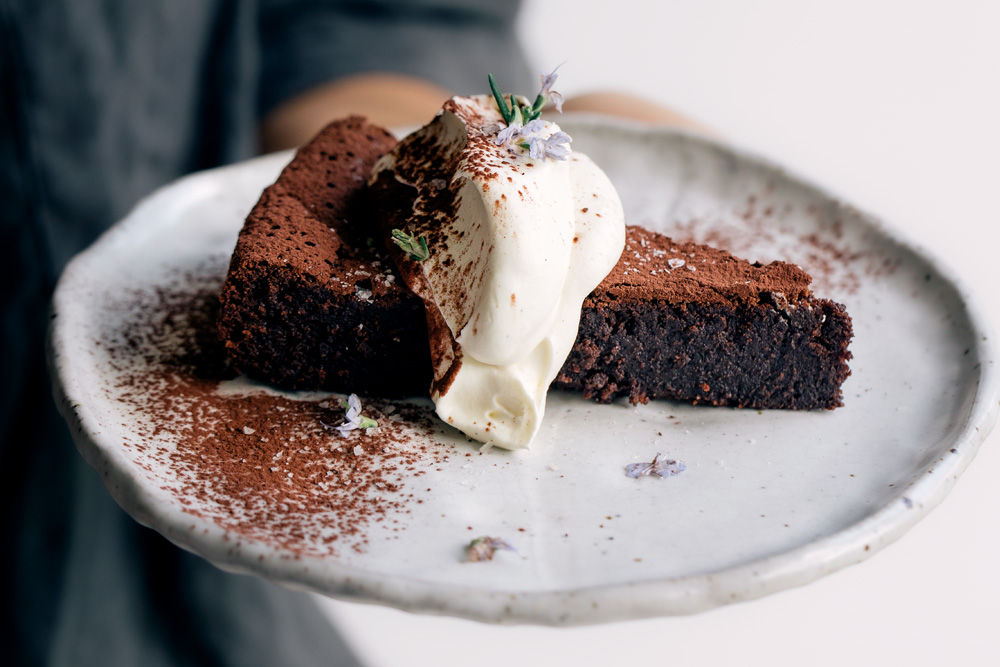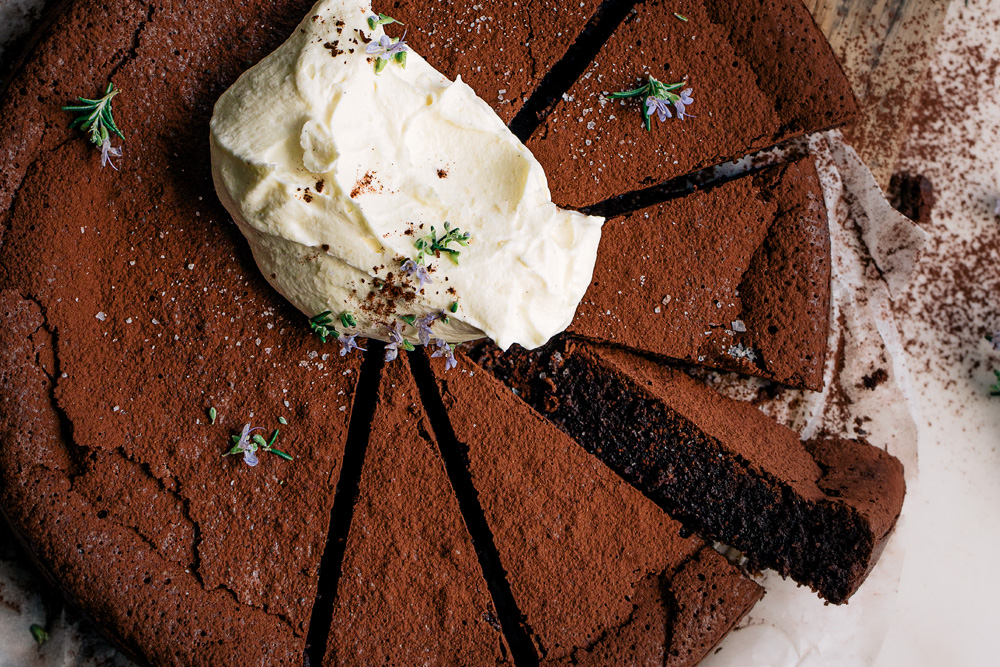 Ingredients

1 hour (15-20 minutes hands on + 40 minutes baking)

1 x 23cm/10" round cake
220g dark/bittersweet chocolate, roughly chopped
200g salted butter, roughly chopped
¼ cup dark dutch processed cocoa
⅓ cup hot water
1 cup brown sugar, firmly packed
4 eggs, separated
1½ cups almond meal
2 tbs (30ml) coffee liqueur or shot of espresso
1 tbs vanilla extract or paste
½ tsp salt
Method
Preheat your oven to 180°C/350°F (fan forced).
Grease and line a 23cm/10" round springform cake tin with baking paper.
In a medium saucepan add the chocolate, butter, cocoa, and hot water, and stir over low heat until melted and smooth.
Remove the pan from the heat and add the brown sugar directly to the chocolate mixture, then stir through.
Now whisk in the egg yolks.
Next add the almond meal, coffee liquor, vanilla, and salt, and stir to combine.
Using a stand mixer or by hand whip the egg whites until stiff peaks form.
Fold half of the egg-white mixture into the chocolate mixture.
Then fold in the remaining egg whites.
Pour the batter into the prepared cake tin.
Bake at 180°C/350°F for 40 minutes.
Remove the cake from the oven and let it cool before removing it from the pan.
Serve warm or at room temperature with a sprinkling of sea salt and some vanilla whipped cream or ice cream. You could also serve the cake cold from the fridge. Enjoy!