This week's new recipe is the most delicious green bean side with roasted almonds, lemon, garlic, and a tiny touch of parmesan.
You're definitely going to want to make these, they're probably my favourite side dish. And bonus points for being so quick and easy to make too.
They're delicious served hot straight from the pan or perfect (and my favourite) served at room temperature, which also makes it easy if you're hosting an event as you can prepare them in advance.
Hope you enjoy this one! Trust me, you'll want to eat the whole plate of these.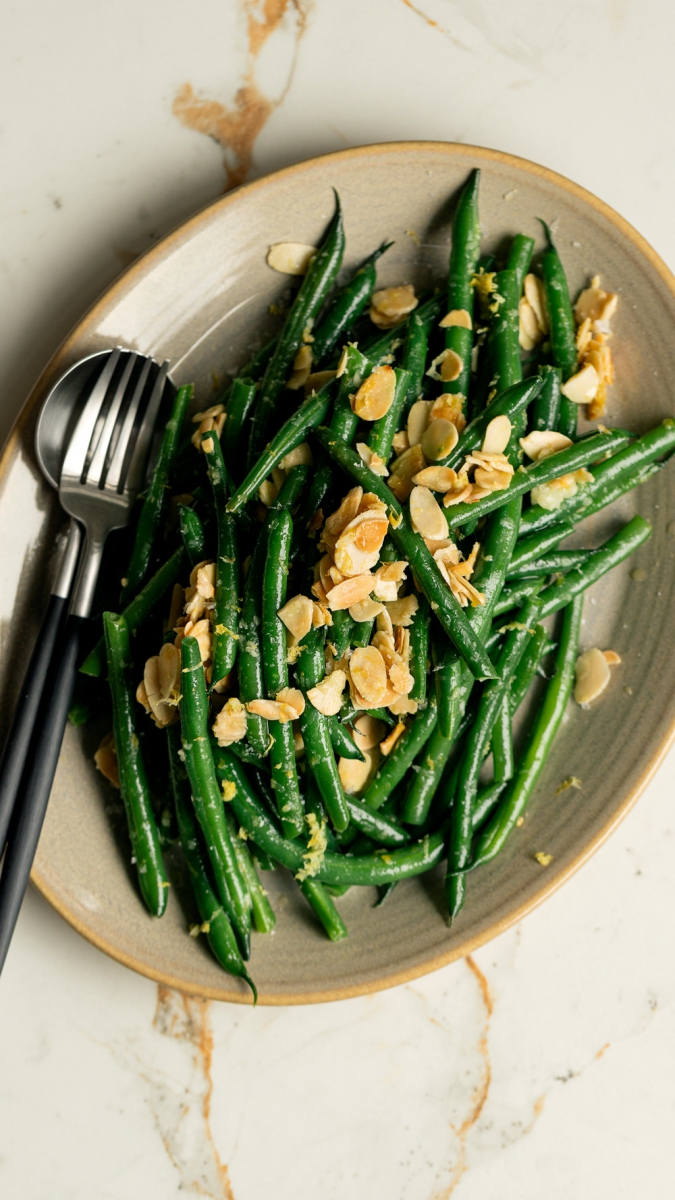 Ingredients

VGN, GF

10 minutes

4
1/4 cup flaked almonds
400g (3-4 large handfuls) green beans, tops trimmed
2 tablespoons water
1-2 tablespoons extra virgin olive oil
1 large clove garlic, finely grated or crushed
Generous pinch of flakey sea salt
Zest of 1 lemon
Fresh finely grated parmesan to finish
Method
First up, dry roast the flaked almonds in a large frypan until lightly golden, pour into a bowl, and set aside.
Now to the same pan add the green beans and water and sauté on medium heat.
Add the fresh garlic and extra virgin olive oil and sauté until the beans are vibrant green.
Add a generous pinch of flakey sea salt, lemon zest, and the toasted almonds.
Remove from the heat and add a little freshly grated parmesan and stir to combine.
Serve and enjoy!