Yes, you did read correctly. Vegan salted caramel! I was VERY excited when I created this lush vegan caramel recipe. It combines two of my favourite things: coconut and caramel. This is a healthier alternative to the salted caramel recipe found with the Spiced Poached Pears. I served this recipe to my husband Mike and he couldn't tell the difference. Yes!
There is a subtle coconut flavour to this caramel recipe, but being a massive coconut fan, I am totally fine with that! I usually use coconut yoghurt as I find the yoghurt thickens the sauce quicker than coconut cream. Coconut cream still works well, but a little more stirring is required.
Enjoy!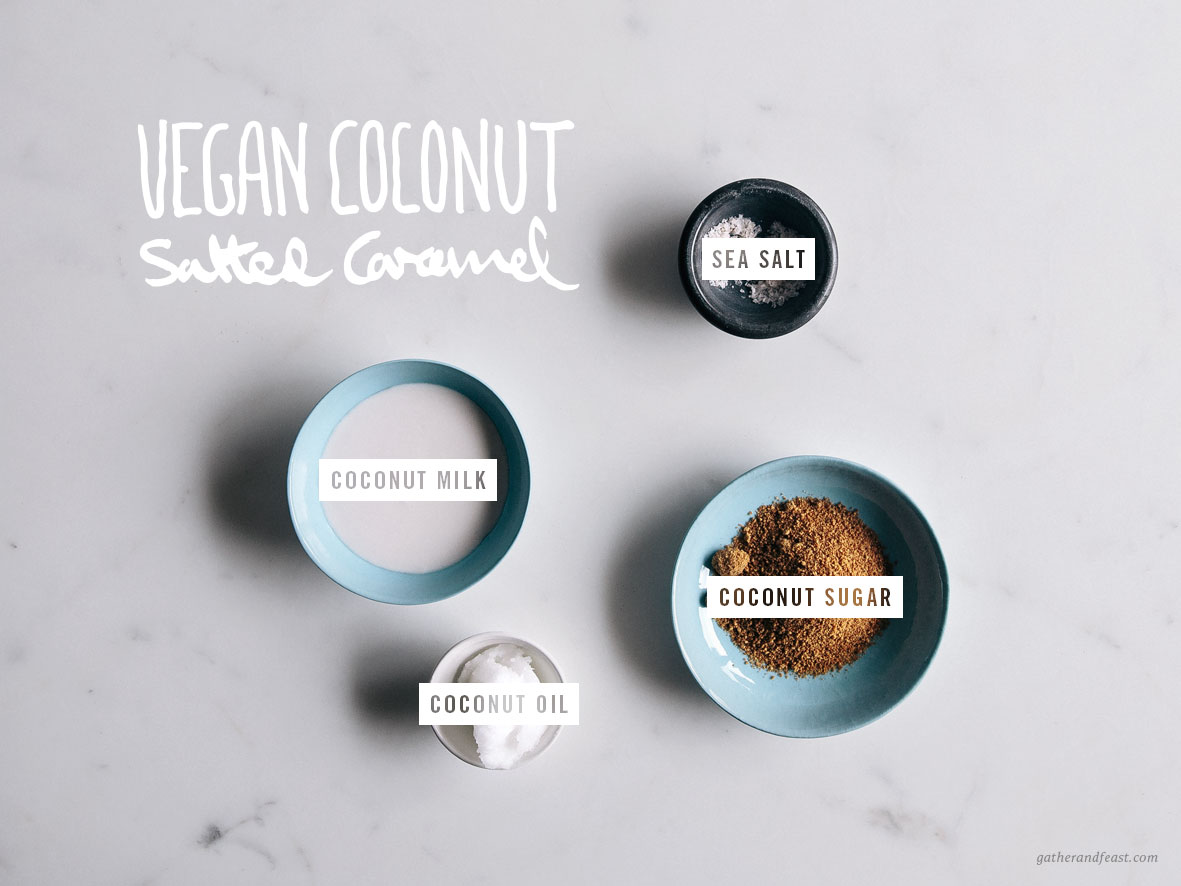 Ingredients

GF, VGN, RSF

10 mins

12
¾ cup coconut sugar
¼ cup coconut oil
1 cup coconut yoghurt (or coconut cream)
​1 tsp sea salt 
Method
Add the coconut sugar, coconut oil and coconut yoghurt into a small saucepan.
Stir over medium heat until the ingredients are combined and smooth.
Simmer for about 5 minutes or until the caramel becomes thick and coats the back of the spoon.
Take the caramel off the heat and stir through the salt.
I like to serve this with spiced poached pears. 
Free Resources
Click on the links below to print or save this recipe to your device.

Print friendly recipe PDF

Tablet friendly recipe PDF