This week's new recipe is a fresh, zesty, and indulgent tuna melt toasted sandwich.
This delicious toasie is packed full of fillings. If you prefer less filling feel free to divide it between two sandwiches. If you're making this for more the one just increase the amounts based on the number of sandwiches you'll be making.
I've used a Red Leicester sharp cheddar (hence the colour) but feel free to add your favourite cheddar. Also, use some thick sourdough bread for the best results.
If you love this toastie you'll also love my Greens Loaded Toastie with Fresh Basil & Feta.
I hope you love this one. Let me know if you make it @gatherandfeast and feel free to ask me any questions.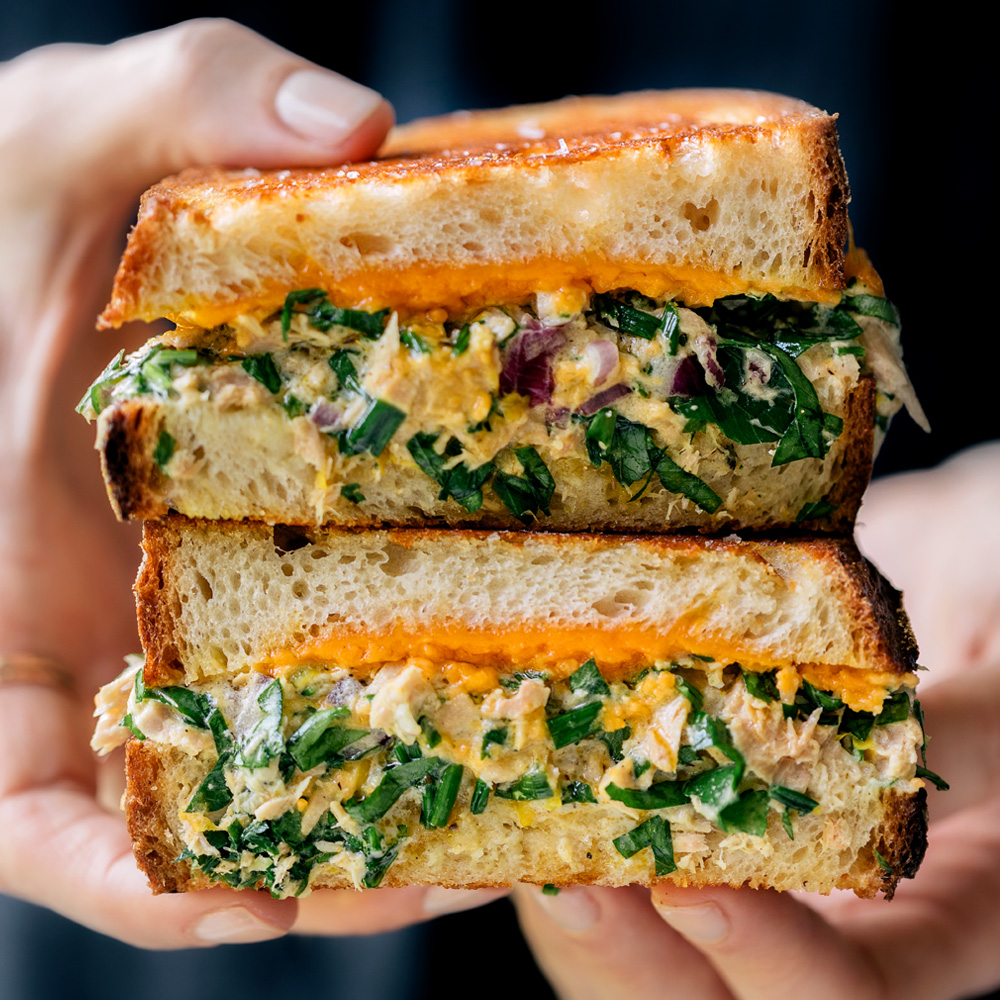 Ingredients

15 minutes

1
2 slices sourdough bread
Butter
90g canned tuna
1 tablespoon whole egg mayo
1/2 teaspoon dijon
1-2 tablespoon red onion, finely chopped
Freshly cracked black pepper
Zest of 1 small lemon
Small handful fresh parsley and chives, finely chopped
Small handful of grated sharp cheddar (I've used a Red Leicester)
Method
In a small bowl add the tuna, mayo, dijon, red onion, herbs, lemon zest, and black pepper, then mash with a fork to combine.
Butter the outsides of the bread.
Place the tuna mixture onto one slice of bread and spread to the edges.
Now add a handful of grated cheddar to the other side of the bread.
Carefully place the two pieces together.
Place a fry pan onto medium heat.
Once hot add the sandwich butter side down into the pan.
Fry until golden on each side and the cheese has melted.
Slice and serve.