I LOVE watermelon. I love the way it looks, I love the way it tastes, and I love the way it photographs. It is the perfect summer fruit.
The other week I was heading out for a night with friends and quickly threw together this watermelon and strawberry salad to share. It was a big hit! Since then I've refined the recipe a little and shared it with many others. After all the positive feedback I knew it was definitely a winning recipe to share with you all. Yea!
The honey, mint and pistachios give the light, refreshing watermelon and strawberries a lovely middle eastern flavour and lushness. The flavour combination is like a match made in heaven.
This recipe (if you can call it that) is SO easy to prepare, and with summer fast approaching in Australia, it's the perfect addition to those warm summer gatherings with friends.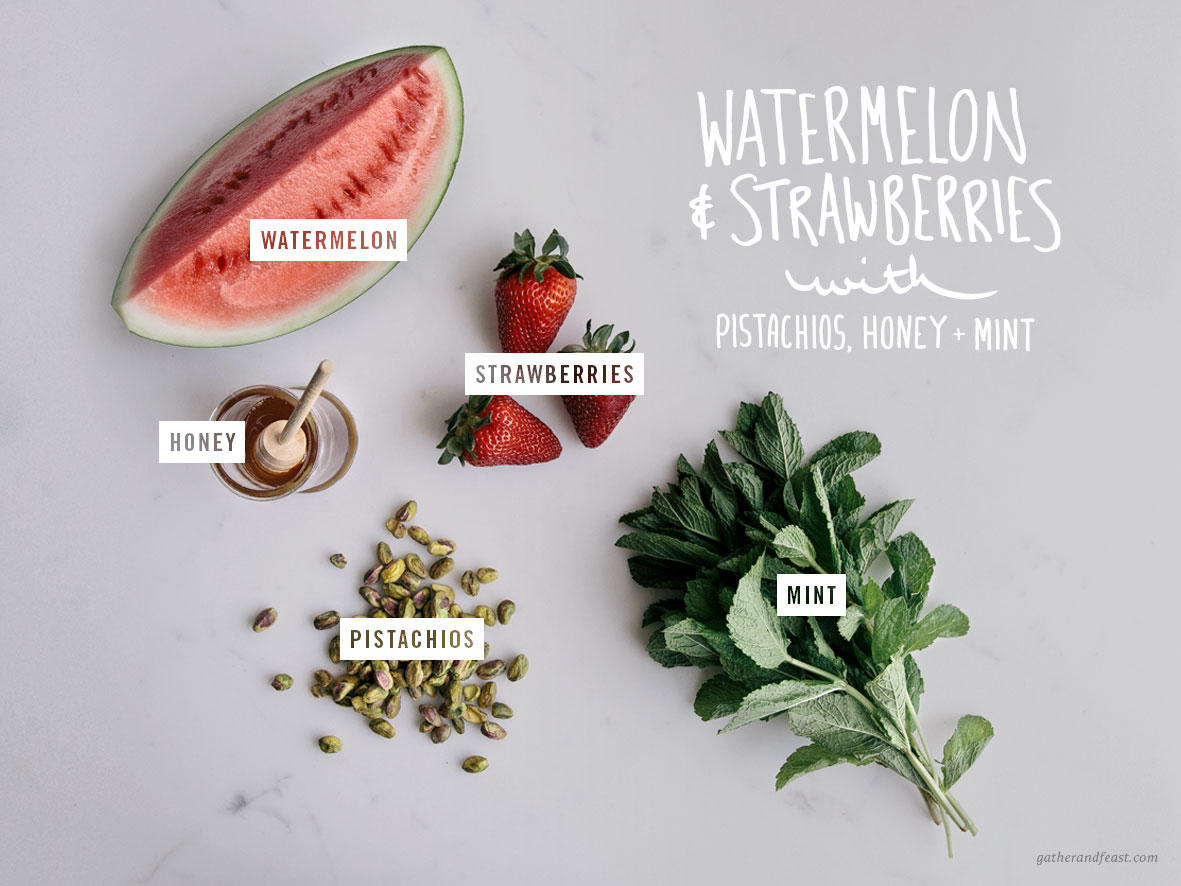 Ingredients

VEG, GF, VGN, RSF

15 mins

6 - 8
½ watermelon (about 5 cups chopped)
2 punnets strawberries, sliced 
¼ cup pistachios, roughly chopped
4 sprigs of mint, leaves roughly torn
​3 tbs raw honey 
Method
Place the chopped watermelon and sliced strawberries into a medium sized serving bowl.
Sprinkle with chopped pistachios and mint.
Drizzle with honey and serve immediately.
Enjoy! 
Free Resources
Click on the links below to print or save this recipe to your device.

Print friendly recipe PDF

Tablet friendly recipe PDF